Solar Whiz Installation
Port Douglas Aged Persons Home (Mossman, QLD)
Supplied and installed by our Queensland dealer:
April 2012
C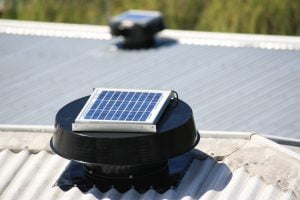 airns Regional Council funded the installation of 18 roof-mounted Solar Whiz units onto the Douglas Shire Multipurpose Health Service and Aged Care Facility in Mossman, QLD.
The goal was to reduce the accumulated heat in the roof cavities of the Aged Care Residential Units and to increase the efficiency and effectiveness of the existing cooling systems. This goal has successfully been achieved by the installation of the Solar Whiz units. The project has proved so successful they are now expanding the original scope of the project.