Smarter Roof Ventilation – Solar Whiz helps cool your home!

Fresh Air & Heating – SAM helps you keep your home warm & dry!
Specialising In Solar Ventilation Since 2005
Global Eco & Environmental Solutions (GES) are solar roof ventilation experts with over ten years of experience. We offer a wide range of solar ventilation units and systems for a variety of applications to assist you in providing a comfortable and healthy indoor environment. GES offers sustainable solar ventilation solutions for different applications such as preventing asthma and allergies, combating mould and mildew, sub floor ventilation, heat extraction, heat contribution and supply of cool air.
Solar Whiz and its derived products the Mini solar vent, Micro ventilation solutions and Car Whiz are used for ventilating boats, stables, cars, garages, houses, factories, indoor pools, granny flats, cabins, caravans, offices, schools, factories, warehouses, trailers, community centres, medical centres, bathrooms and kitchens!
Solar Whiz – Roof Ventilation & Whirlybird Alternative
Our Solar Whiz roof ventilation units and solar exhaust fans are designed specifically for the Australian market and are used predominantly for heat extraction, roof ventilation, cooling, sub-floor ventilation and in ground cooling.
To learn more about these products please click on the Solar Whiz roof ventilation link or simply click here to view our roof ventilation animations on how the energy efficient Solar Whiz works.

Solar Air Module (SAM) – Solar Heating System
GES also offers the Solar Air Module (SAM). SAM is an easy and effective way to provide solar heating, home ventilation, mould prevention and dehumidify your designated indoor space.
SAM, similarly to the Solar Whiz systems, are used for a wide variety of applications including: solar sub-floor ventilation, solar cooling, solar heating, solar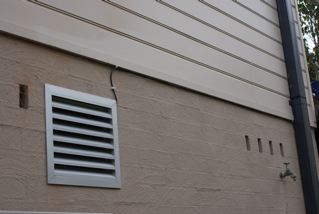 drying rooms and home ventilation for air quality purposes, which includes issues such as, condensation, dampness, mould and mildew, as well as many more!
Sub Floor Ventilation Experts
Solar Whiz are the solar sub floor ventilation experts. Our solar extractor fans outperform powered sub-floor fans and are ideal for the task of sub-floor ventilation as they only operate, when the sun is out, which – unlike powered sub-floor fans – ensures the Solar Whiz sub-floor fans don't bring moisture into the sub-floor during wet weather.
Learn More about the SAM (Solar Heating System) and Solar Whiz (Roof Ventilation)
Call us on 1300 655 118 or email us at [email protected]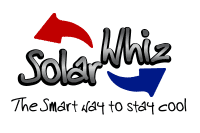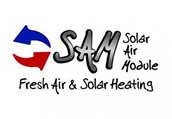 Solar Light Whiz Smart Solar Lighting