Commercial Exhaust Fans for Commercial Ventilation
In 2014 Solar Whiz introduced it's first commercial exhaust fans – the first dedicated solar commercial fan in the market.
You might think that solar industrial fans will not be powerful enough to ventilate factories, warehouses, etc. However, the reality is that the Solar Whiz SW-RAF10000 units are one of the most powerful commercial exhaust fans available in Australia.
Industrial Extractor Fans & Commercial Exhaust Fans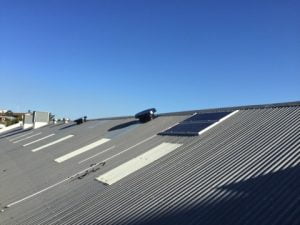 If you are in the market for industrial fans for factory ventilation or commercial ventilation, understanding your needs and doing your research is very important to ensure that you make the right decision for which commercial exhaust fans you decide to purchase.
The decision involves determining the size of the area to be ventilated and the number of air changes required, which depends on the actual use. With this information, you can then proceed to choose the correct and most cost-effective commercial ventilation solution. The higher the capacity of the commercial exhaust fans or industrial fans, the less units required, which reduces the installation cost – so don't forget this factor when considering which industrial fans to install.
Industrial Whirlybirds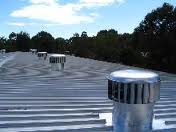 In the past, most factories and warehouses were equipped with commercial whirlybirds. However, these industrial whirlybirds are generally not very powerful and rely on wind or heat build-up inside the building to remove the heat and ventilate the area. In an era of stringent OH&S requirements, relying on wind or heat build-up to ensure a comfortable and safe working environment may not be your best option.
Advice for Commercial Exhaust Fans
We are here to help – so please don't hesitate to give us a call on 1300 655 118 to discuss your specific application.
We are happy to spend time talking with you to get a good understanding of your needs so we can recommend the most cost-effective solution for your commercial ventilation requirements. Want to know more about solar commercial ventilation versus powered big ass fans?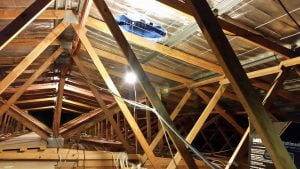 With a growing range of commercial exhaust fans and industrial extractor fans – we are confident we will be able to offer you the best value for your money – and we encourage you to check out what the competition has to offer.
If you want to read more about commercial ventilation – please use this link to the Solar Whiz Commercial Exhaust Fans page.